Setting the right goal for a weight loss program is indeed important for long-term success. Let's break down some key points:
1. Starting Goal: People typically engage in weight loss programs to shed excess pounds for health, aesthetic, or other personal reasons. Let's determine where you want to be. Is it a certain size, weight, A1C level, cholesterol number or any other factor that is significant for you? Once we have identified this marker, we set a weight maintenance plan to follow your weight loss.
2. Changing Habits: It's true that changing habits is a fundamental aspect of successful and sustainable weight loss. This often involves adopting a balanced diet, regular exercise, and making healthier lifestyle choices. Our experienced coaches will teach you how to make these choices to avoid falling into the same unhealthy habits.
3. Improving Metabolism: Changing your metabolism can be a valid approach to weight management. A faster metabolism can help with burning calories more efficiently, but it's important to focus on realistic and evidence-based methods, such as building lean muscle mass and getting enough sleep. Your metabolism isn't confined to just slow or fast, up or down, black or white. There are many contributing factors involved. Our science-based treatment options address the root cause of a sluggish metabolism to target the release of stored fat.
4. Avoiding Stimulants and Appetite Suppressants: Many people prefer to avoid stimulants and appetite suppressants due to concerns about potential side effects or dependency. Instead, they may choose to focus on natural methods like mindful eating, portion control, and balanced nutrition. Acupuncture and emotional therapy have also been found very powerful adjuncts. Our clinics offer a broad array of these services. We customize safe and effective options for your individual needs and circumstances.
5. Artificial Fat Burners: Artificial fat burners are often not recommended due to potential health risks and a lack of long-term effectiveness. Natural fat-burning methods are generally considered safer and more sustainable. Remember that weight gain is natural and normal. Weight loss is science!
In summary, the common goal for weight loss is to achieve a healthier weight through a combination of balanced nutrition, exercise, and sustainable lifestyle changes, while avoiding the use of potentially harmful supplements or drugs. Dr. Vaziri will conduct a comprehensive metabolism test, listen to your concerns, and suggest a treatment plan to help you achieve your goals. We offer a variety of programs that are customized for your individual needs.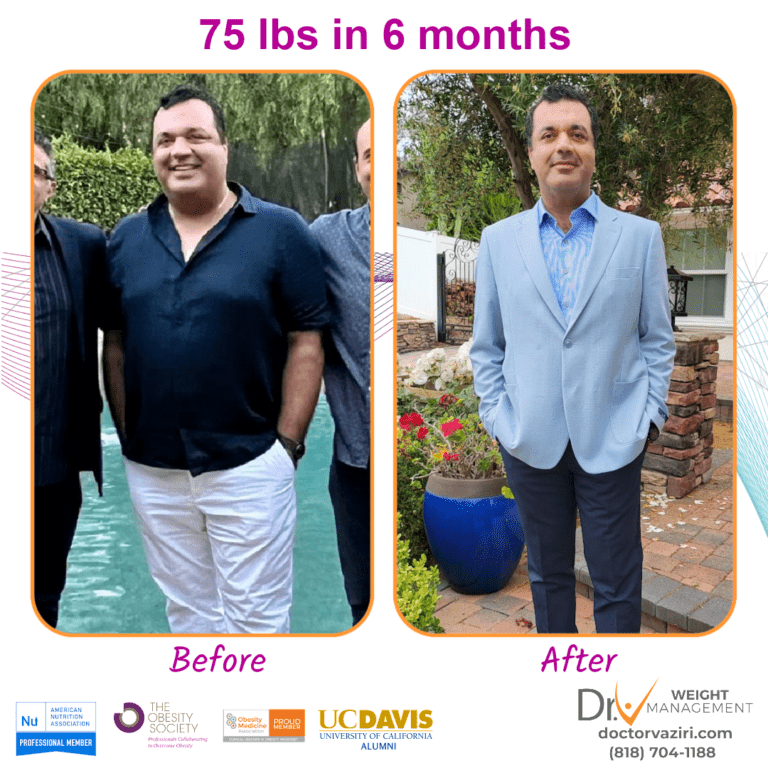 Please follow and like us: