Woodland Hills Chiropractor
F. Fred Vaziri, D.C., L.Ac.
Clinic Director
Dr. Vaziri completed his undergraduate studies at the University of California, Davis earning a Bachelor of Science degree in Nutrition Science with an emphasis in Biochemistry. He received his Doctorate from Southern California University of Health Sciences in 1989 and post-graduate studies were completed at Emperor's College of Traditional Oriental Medicine with a Master's Degree in Acupuncture and Herbology.
In addition to Chiropractic, Acupuncture, Nutrition and Herbology, Dr. Vaziri specializes in Pain Management, Sports-Related Injuries, Automobile Accident Injuries and Weight Loss. He hosts regular educational seminars on the subjects of nutrition, weight management, pain management and anti-aging lifestyle. While building his diverse practice since 1990, Dr. Vaziri has successfully integrated both Western science and Eastern medicine.
He was first introduced to Chiropractic care as a college student while recovering from a back injury. He is PADI certified Divemaster. In his spare time he enjoys reading, SCUBA diving, sailing, traveling and time with his wife and daughters.
Woodland Hills Chiropractor
Sayel (Sal) Fakhoury, D.C.
Chiropractor
Dr. Sal received his Bachelor of Science Degree from Southern California College of Chiropractic followed by his Doctorate of Chiropractic in 1990. Dr. Sal's professional experience includes Qualified Medical Evaluator for the state of California, Industrial Disability Evaluator, and local representative for the Foundation for Wellness Professionals.
Dr. Sal has extensive training in Diversified Technique, Sacral-Occipital Technique, Upper Cervical Technique, Torque Release Technique, Postural Analysis and Rehabilitation, Radiology Evaluation and Interpretation, and he is Certified in Manipulation Under Anesthesia. Dr. Sal is a Trustee member in many Association/Organizations, a member/diplomat of the National Board of Chiropractic, School of Respiratory Therapy, California Chiropractic Association, and the American Public Health Association.
Soon after graduating from high school, Dr. Sal joined the U.S. Army and finished at the rank of Private First Class (PFC). During his service, he participated in  "Operation Bald Eagle."
Dr. Sal is passionate about Chiropractic. At a young age he knew he wanted to be a doctor because of his love to help people. The journey that led him to choose the career path of Chiropractic stems from personal experience. As a teenager he was involved in a nearly-deadly auto accident. Chiropractic treatment saved his life.
Dr. Sal practices in Tarzana and Woodland Hills. He is happily married for 37 years to his High School sweetheart, Loredana. He enjoys quality family time with their 3 wonderful children and grandchildren.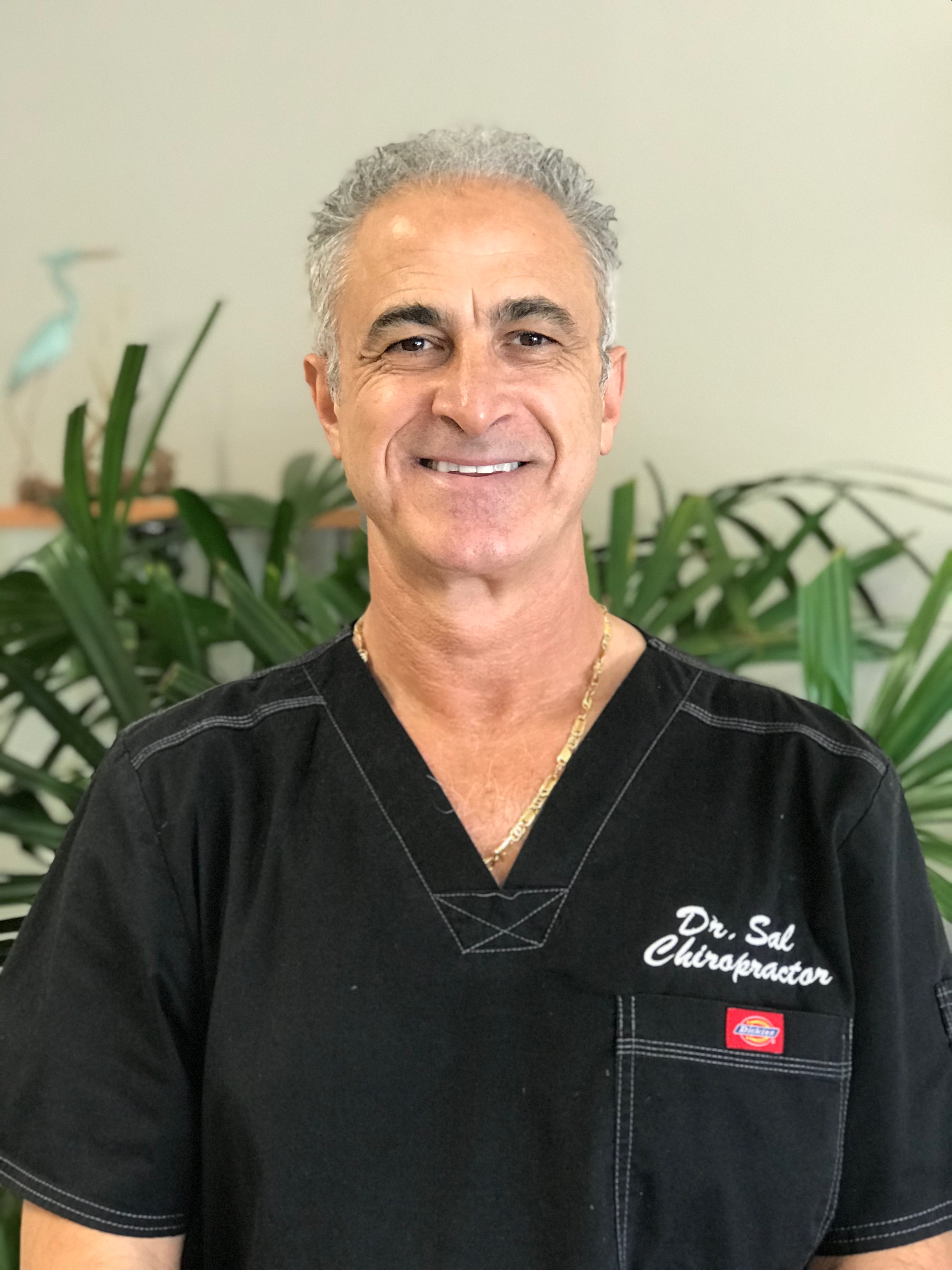 Woodland Hills Acupuncture
Cheol Kim, M.S., L.Ac., DAOM Candidate
Acupuncturist
Cheol Kim is an Acupuncturist and Oriental Medicine practitioner. Dr. Kim's extensive experience spans over his years of study as a scholar and as a clinician. He holds a Master's of Science in Oriental Medicine at Dongguk University, Los Angeles and is a candidate in Doctor of Acupuncture and Oriental Medicine. His externship was in Engeman Student Health Center at University of Southern California and Jaseng Center for Alternative Medicine in Fullerton, California. He received a Master's of Science degree in Food and Biotechnology and a Bachelor's in Food Engineering at the prestigious Yonsei University, Korea.
Dr. Kim is proficient in treating for various conditions with Acupuncture, Cupping and custom-formulated Chinese herbal formulas. His lifestyle focuses on understanding food preparation and processing, which allows him to appreciate the health-promoting power of a proper diet combined with Chinese herbs. Growing up with extensive exposure to ancient methods of living with nature and Asian medicine, he appreciates the healing power of the human body. Oriental Medicine has given him the tools to get to know his patients on a deeper level and help guide them towards increased health.
Dr. Kim comes from a family lineage recognized as national treasures by the Korean government for the traditional tea ceremony and wood-working. He is enjoying the adventures of raising a family with his wife and two children.
We Believe You Are Empowered By The Choices You Are Offered
Vaziri Alternative Medicine offers a broad array of treatment options to enable you in achieving your health goals. We use treatment options that employ the latest developments in alternative medical technologies. We give you health solutions that are designed to work in harmony with your special health needs.
Advanced, Effective, Safe Treatment
Because Vaziri Alternative Medicine believes in providing health care for the whole person, we work together to personalize a program based on what is best for you. We are committed to bringing you the most advanced, effective, and safest treatment available.
Your Needs Determine Our Direction (Patient Centered Treatment)
We have found that many patients we work have relied on our expertise for treatment of back, joint and neck problems, neuromusculoskeletal disorders and headaches. We observe that these kinds of problems typically occurred when people are at work or involved in sports. We acknowledge that to be responsive to our patients' most urgent health concerns, it is necessary to allow their needs to determine the focus of our services.
Alternative Equals More Options for Better Health
We spend time with you. We listen to your concerns. We collaborate with you to formulate a treatment plan that systematically restores you to a state of balance, optimal physical functioning, well-being and good health so that you can enjoy the activities of your daily life again as quickly as possible. Call today and see how we can drastically improve your quality of life!
Our Mission, Commitment and Method
At Vaziri Alternative Medicine, your needs determine our direction. We believe in providing health care for the whole person, and we work with you to personalize a program based on what is best for you. Our goal is to collaborate with you to formulate a treatment plan that systematically restores you to a state of balance, optimal physical functioning, well-being and good health, so that you can enjoy the activities of your daily life again as quickly as possible.
OUR MISSION
To educate our family of patients by sharing information that promotes healthy habits, a balanced lifestyle and natural, drug-free living.
OUR COMMITMENT
To provide the best, most comprehensive approach to healthcare for each and every patient.
OUR METHOD
We provide educational workshops on the subjects of nutrition, diet, alternative medicine, healthy living and lifestyle.
---
Stress Management
PMS
Menopause
Arthritis
TMJ
Insomnia
Weight Loss/Management
Detoxification
Digestive Disorders
Massage Therapy
Pain Management
Rehabilitation
Orthotics
Cold Laser Therapy
Sports Injury
Personal Injury
Complete Evaluation and Periodic Re-Evaluation
Physiotherapy